8 tags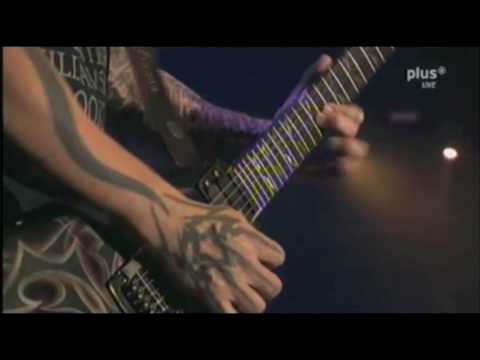 9 tags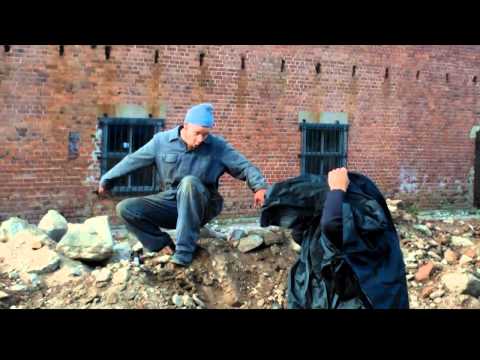 10 tags
Incarcerated rated 8.6/10 @ Metal Imperium! →
Very rough translation powered by Google Translate: First things first, though this release date since 2012, it is never too late to discover good music, even more so when Incarcerated, the fourth album from Finnish Pain Confessor stayed away from any recognition that he deserved. What is shame because the band created something very interesting here. The need to label their sound, the tag...
13 tags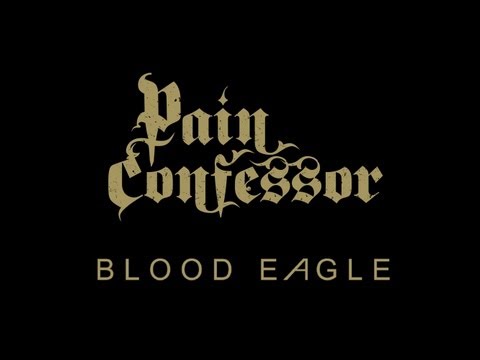 6 tags
5th album "The Birds" coming in 2014!
Pain Confessor will release the fifth album "The Birds", a concept album drawing inspiration from the Hitchcock masterpiece motion picture "The Birds"! The album is set for 2014 Q1 release. Tracks: 1. Fowl Eraser 2. Waste of Good Turkey Stuffing 3. Duckward 4. Penguins of Sickness 5. Lake of Ducks 6. Poor Man's Parrot 7. Coming Down A Flamingo 8. Another Duck 9....
18 tags
Gig review @ Stalker Magazine, in English →
Gig review of The Circus show with Heaven Shall Burn and Artificial Heart by Klaudia Weber / Stalker Magazine (rating 9/10) Pics here http://www.stalker.cd/index.php?lang=1&content=66&kat=stalker_special&GALERIE=heavenshallburn13%2FPC
Live photos from The Circus show! Cool pics, check... →
Awesome photos from The Circus gig!
16 tags
Gig review @ Kaaoszine, in Finnish →
11 tags
A little recap of current live dates!
Wed 20.3. The Circus, Helsinki, Fi / Heaven Shall Burn, Artificial Heart Sat 20.4. Bar 15, Seinäjoki, Fi / Enthrone The Unborn Sat 25.5. Hyvinkään Jalostamo, Hyvinkää, Fi Thu 20.6. Nummirock, Kauhajoki, Fi Fri 19.7. Club Cosmopoli, Kerava, Fi / Enthrone The Unborn Sat 20.7. Wanaja Festival, Hämeenlinna, Fi Fri 16.8. Dark River Festival, Kotka, Fi
9 tags
New interview @ The Core of Brutality →
Check out our little chat over at The Core of Brutality! Tuomas and Jaska give some thoughts about quite a few things.
13 tags
New live date added! 25th May, Hyvinkään...
Find the event here: http://www.reverbnation.com/show/10062209 https://www.facebook.com/events/338457886254648/ Further details coming as we get them!
10 tags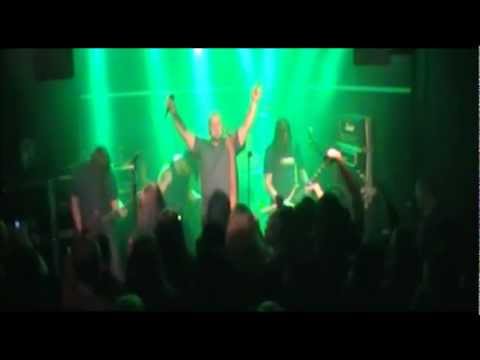 10 tags
Pain Confessor @ Bar 15, Seinäjoki, FI April 20....
Pain Confessor hits the stage @ our favorite venue Bar 15 in Seinäjoki with Enthrone The Unborn! Come one come all, it will be a sweaty night to remember! https://www.facebook.com/events/431678220254579/ http://www.reverbnation.com/show/9997245
7 tags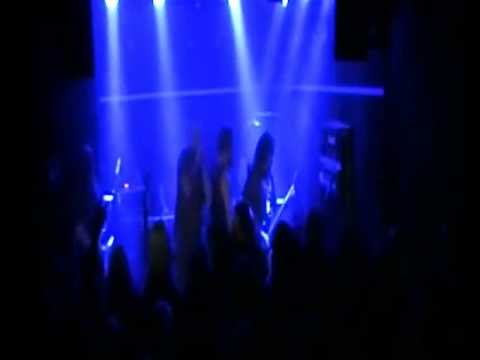 8 tags
Pain Confessor to open Saturday of Wanaja...
Pain Confessor will be playing Wanaja Festival on Saturday July 20. and we are the opening act of the day SO BE THERE! Pain Confessor will also take part in the opening club of Kuutio City Festival in Kerava, Finland on July 19. With us, the young and restless Enthrone The Unborn.
13 tags
At 2000 likes we'll random a total of 5... →
At 2000 likes we'll random a total of 5 INCARCERATED between fans! So go Like or if you have already done so get your buddies to Like as well! 5 pieces of Incarcerated will be given out free to random picked FB-fans of Pain Confessor.
Stalker Magazine reviews Incarcerated (9,5/10)
Haste makes waste – which could be the motto for this CD as well as for its review. Pain Confessor from Finnish Hämeenlinna are back after a 4-year-hiatus, with a powerful album that almost failed to capture our attention… And this would have been an unforgivable mistake because Incarcerated is a great album that naturally made it to Inferno Magazine´s Top 10 in the end of 2012.  Follow the...
8 tags
Incarcerated included on MetalDisciple.com TOP100... →
A huge honor for us!
8 tags
Pain Confessor - Incarcerated #5 on Top 10 Finnish... →
10 tags
Pain Confessor to support Heaven Shall Burn March... →
HEAVEN SHALL BURN KLUBIKEIKALLE SUOMEEN Euroopan modernin metallin ykkösnimi Heaven Shall Burn saapuu ensimmäiselle omalle klubikeikalleen Suomeen. Keikka järjestetään keskiviikkona 20.3. The Circuksessa, Helsingissä. Kotimaisina vahvistuksina mukana nähdään Pain Confessor, joka julkaisi syksyllä kauan odotetun uutuuslevynsä ja kotimaisen metalcoren kärkikastiin kuuluva Artificial Heart, jonka...
10 tags
See you all at Nummirock 2013! →
First band announcements are in and guess WHO also appear! That's right! We will see YOU @ Nummirock next summer! Amon Amarth Children Of Bodom Wintersun Ensiferum Ghost Brigade Insomnium Pain Confessor Mors Principium Est Sons Of Aeon Nicole Eläkeläiset
9 tags
14 tags
Pain Confessor to play Dark River Festival! →
Dark River Festival takes place 16th and 17th of August 2013. Go check it out! We'll see you there!
10 tags
5 tags
Soundi review of Incarcerated (in Finnish) →
Rating 4/5, even contains a Spotify player to check the album out!
4 tags
Thoughts on Incarcerated →
"Dark keyboarding, stellar guitar work, emotional screams, and a barrage of perfectly woven double bass that collectively seals the deal." Rating 9.2/10
8 tags
11 tags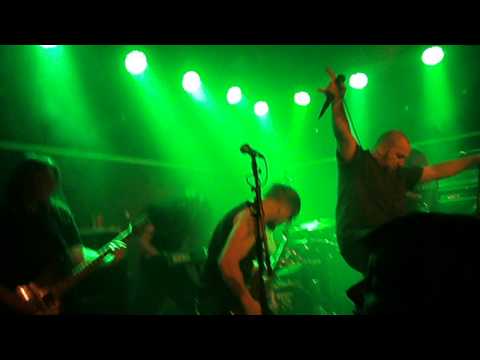 9 tags
11 tags
A quick interview from Brazil with Jaska and Aki! →
5 tags
"Incarcerated on kylvetty harvinaisen tummissa vesissä. Albumi on kuin..."
– Marko Säynekoski / Soundi (4/5)
11 tags
Incarcerated enters Finland's Official TOP50 @... →
The official list is gathered from actual sales reported by the following record stores: 8raita Record Store,Anttila, Backstage Rock Shop, CDON, CityMarket, Combat Rock Shop, CM Store Latauskauppa, DigiAnttila.com,EasyZone, Mad Supply, Firebox, FM Music, Goofin Records, Jungle Records, Kane Records, Katin Tavara, Levy-Musiikki, Levykauppa Äx, Levykauppa Epes, Maanalainen Levykauppa, MTV Music...
8 tags
Pain Confessor enters Rumba Magazine TOP20 @ #4! →
Pain Confessor debuted #4 on Rumba magazine TOP20 chart. The chart is based on actual record sales of all the record shops in Finland APART from big chain stores. Note that the official TOP50 made public this Sunday is different from this. Thanks to all of you who bought Incarcerated and gave us a warm welcome back!
5 tags
"Bändi pysyy tyylilleen uskollisena, mutta uudella albumilla yhtyeen vihainen..."
– Sami Kontio / Imperiumi.net (8/10)
8 tags
Pain Confessor joins forces with RedBerg Agency! →
Finnish powerhouse booking agent Tiina Vuorinen and her cohorts @ RedBerg Agency take over Pain Confessor booking duties!
7 tags
Incarcerated preview @ Inferno Magazine →
6 tags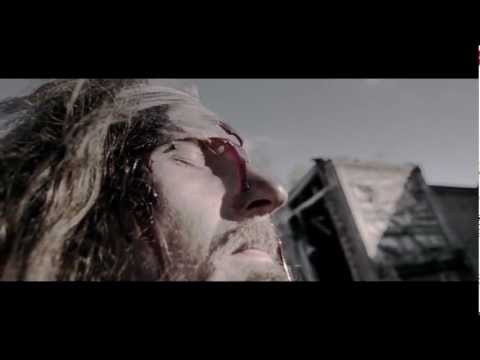 4 tags
"To sum it all up if you want something which is crushingly heavy but with some..."
– HardNoise UK
5 tags
"Incarcerated on melodioiltaan hämäläisryhmän tummasävyisin albumi."
– Aki Nuopponen / Inferno Magazine (4/5)
13 tags
Get tickets to the Pain Confessor 10th anniversary... →
Band will play the new album in its entirety and will be joined on stage with long time members Vesa "Wesleyer" Säkkinen and Mikko "Tinde" Laihanen for some old stuff! Be there, be a triangle!
5 tags
First interview online! Check it out! →
3 tags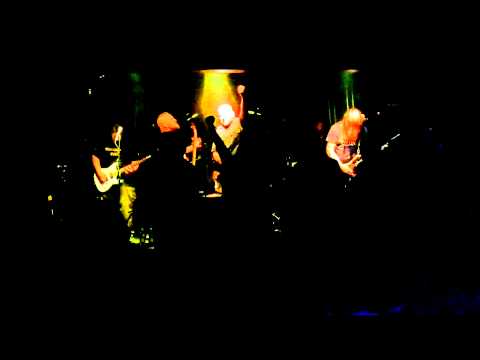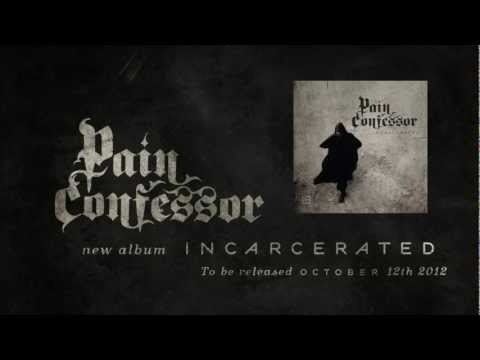 7 tags
Preorder CD + unique T-Shirt @ Record Shop X! →
Get a cool unique T with new Pain Confessor logo and the freakin' NEW ALBUM "INCARCERATED" released October 12th 2012! YAY! 
12 tags
Something old, Something new, Something borrowed!
Wanna see Pain Confessor 2012? Wanna see Pain Confessor 2002-2007? THIS is the right place and the right time! On stage Vesa "Wesleyer" Säkkinen and Mikko "Tinde" Laihanen as well as the current lineup that will plow through you with the entirety of Incarcerated like you never saw it coming! BE THERE! "October 27th 2012 we will take the stage @ Suisto-klubi,...
12 tags
A special one off gig to raise money for kids with... →
"Support Children With Cancer" is a concert to benefit children's hospital unit that offers care for children with cancer. All proceeds will be donated to Osasto K10 that provides the best possible care for the little heroes. Pain Confessor also took part in the previous event that gathered over 5000€ for Osasto K10. And now it's time for another one, hopefully to raise...
13 tags
5 tags
Moro! Mitä Jaska? →
Jaska interviewed about different stuff (incl. Pain Confessor and the new album) It's unfortunately in Finnish only so use Bing to translate it and remain clueless. Don't worry, he just says it's been sort of boring to be part of Pain Confessor and the album sucks, record label is sort of meh and he would like to move to Canada.
5 tags
Almost there!
Vocals and keyboard/synth-parts are near completion. Janne "Germany" Saksa, also known as Janne Maksa, is taking over the mixing process today. The whole album is steamrolling into existence and without hesitation we can say it is The Album None Of You Are Expecting. This is certainly a new beginning for us! We have titles like Grief, Oceans of Sickness, Jade, Tarnished Halo, Inward,...